This
is my mobile.
Very serious, isn't it?
It happened that I had to do an hard reset on it (NOOOOOOOOOOOOO!!) and that I lost all the magnificent (??) changes I had done on it to make it more likable.
And then I had the GREATEST idea of the millennium (THIS millennium...). Since I was about to play the hacker with it (I did things girls...OMG, I swear I had the fear I was about to throw the entire mobile away
, but I was lucky...or I was a good hacker, I don't know...), because I definitely don't like the default settings, I said myself: WHY NOT??
And this is the outcome!!
(you cannot imagine...the work behind it...)
UPRIGHT DESKTOP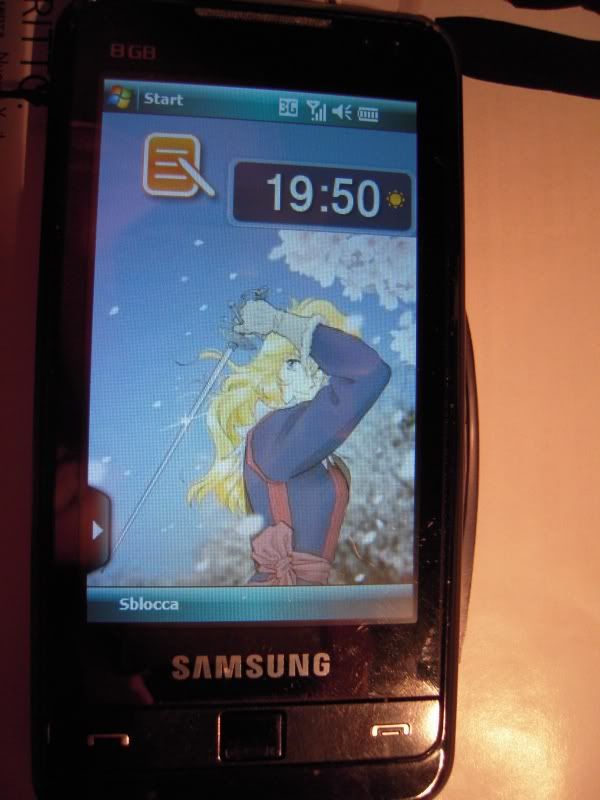 HORIZONTAL DESKTOP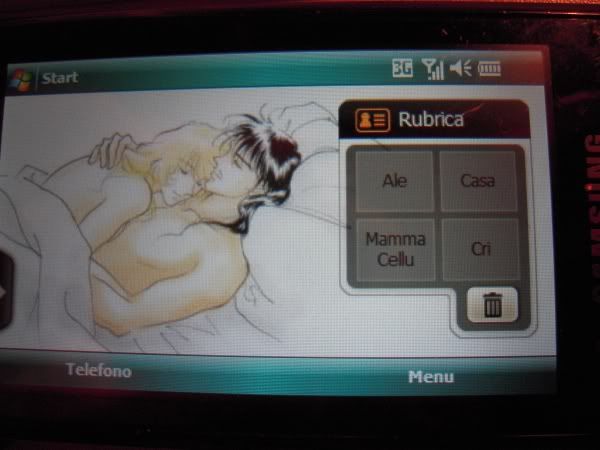 MENU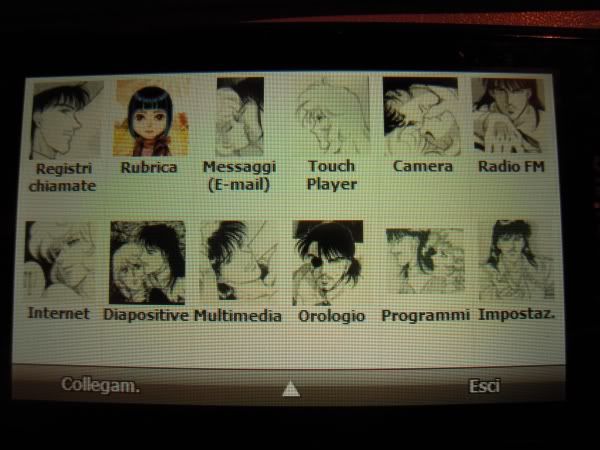 MENU 2nd PAGE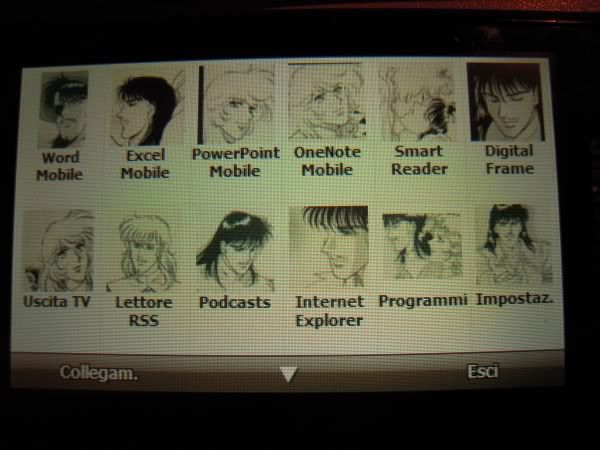 UPRIGHT KEYBOARD DESKTOP
HORIZONTAL KEYBOARD DESKTOP
I LOVE MY MOBILE NOW!!!